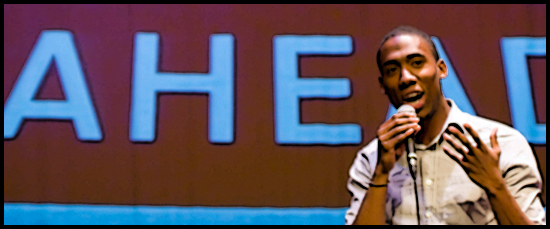 We know… we can't believe it either. Twenty-five episodes already, half way to 50 and a quarter way to 100. Kristine Simpson and Julia Kent are still having a blast and cannot wait for another 25 episodes.
This week, we visit our new series called Who to Follow where we profile awesome people on Twitter who deserve your attention.
Julia likes this one, a Halifax ad man who calls himself the Coolest Cool. His real name is Ross Simmonds and you can find him on Twitter, Facebook, LinkedIn or on his blog rosssimmonds.com.
Simmonds is a full-time digital strategist for many key clients in the ad world by day, and by night he fights crime and builds this thing called dreamr. Dreamr is a business with the goal of inspiring people to stay young and stay curious through a portal that helps awesome people meet each other while doing awesome things. Simmonds believes that life is about the people we meet and the experiences we have together. His mission is to inspire people to break out of the traditional hustle and bustle and live life to the fullest with no regrets.
A man that always post quality content, he is a must follow.
Do you want to nominate someone to be profiled on our new "Who to Follow" series? Leave us a comment below or on our Facebook Page, or on our Google+ page, or in our LinkedIn group, or send us an email at youngprpros@gmail.com, or send us a message on Twitter @youngprpros, @kristinesimpson or @kentjulia.