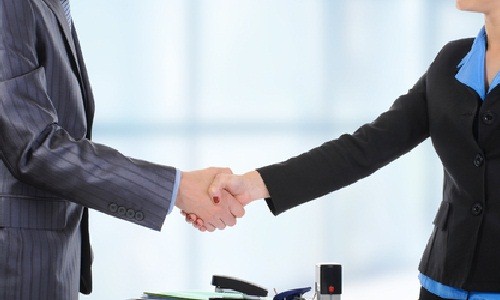 This week's guest post is by Emily Schmidt. Emily is an accountant for a Fortune 500 business, and she enjoys gardening, tennis and freelance writing in her down time.
You've been working in the business world for a couple of years and believe you have a feel for how it works. Now, you're ready to venture out to find the ideal job that will highlight your talents. Almost 80 percent of jobs filled are done so through networking, writes Bob McIntosh for Recruiting Blogs. You may have done some networking throughout college and your first job. Now it's time to ramp up your networking efforts and make a big splash employers will notice.
The Networking Circuit
The goal of your networking efforts is to get your name and talents out in front of people. The more people you connect with, and the more diverse that group of people, the higher your chances are of finding a job you love.
There are many ways to network, so try out several venues, and find the ones that are really suited to you. Some people are good writers, but struggle at public speaking. Some people are adept at the social media, but are anxious to meet people face-to-face. Start with the networking techniques that use your strengths. Then, challenge yourself by trying out the other areas that might make you a bit nervous.
Get Out of the Office
Jim Charapich writes in Daily Progress that working out of your home or small office isolates you from people and your networking opportunities. Check out the local business groups that meet. Monthly business breakfasts or lunches are popular. Your local Better Business Bureau may have listings for such groups. Also look at Meetup.com for different business special interest groups in your area. Organizations such as the American Business Women's Association (ABWA) may have a local chapter with which you can connect.
Ramp Up Your Internet Visibility
Create a small personal website to talk about yourself. Some people prefer to focus on their Facebook or LinkedIn pages, and that will work, too. Make it a habit to regularly put some new content on your preferred site. This will improve your search engine ranking, and will encourage followers to stay connected.
This is a good time to do some writing for your field. Identify a niche where your knowledge and experience can help others, and write about it. Put together a mobile office you can use to write any time you have an epiphany. For example, recent laptops showcase tools that let you write from anywhere, even while traveling.
Start publishing whitepapers or "how-to" guides. Beginners' guides are often sought after by people searching on the Internet. Not only are you helping others, you are gaining recognition and followers.
Marketing and Networking Consultant Dave Delaney says 75 percent of job recruiters research their candidates online. The more professional content recruiters find related to you, the more likely it will be they flag you as a potential employee.
Put It All Together
Connecting with business groups and creating your own professional writing opens the door to public speaking. Some groups put out a call for presenters. But far more people just appreciate someone approaching them with a presentation idea. They all know you're doing it for visibility, so you'll get a little time for a sales pitch.
Create a few 10-minute presentations you can do with various groups. You may soon start getting requests from groups to speak. You are also creating a reputation as a professional businesswoman with helpful information you are happy to share with others. These are some of the qualities companies look for in their future employees.