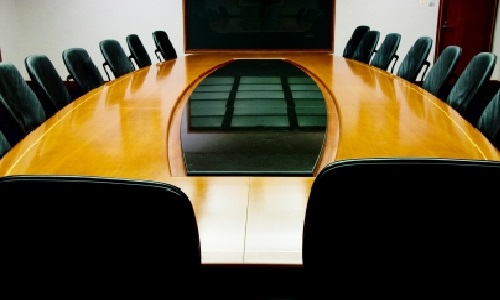 This week, Kristine D'Arbelles and Julia Kent share their experiences of good and bad meetings. Public relations and communications is a people industry, so get used to a lot of meetings in your careers.
In this episode we concentrate on in-person meetings – conference calls are a whole other story. As a young professional you might not be the one calling the meeting, but there are certain things you can do to ensure the meetings you attend are efficient and productive.
We pull some of our ideas and advice from an excellent article from lifehacker.com called How to Have a Meeting That Isn't a Complete Waste of Time. The author, Mihir Patkar, gives an extensive review of the good, the bad and the ugly of holding meetings, and offers concrete advice to hosting productive meetings.
We want to here from you. Tell us your horror stories, what was the worst meeting you have ever attended? We also want to hear the good though, what was the best meeting you ever attended?
Also, Young PR Pros will be in Ottawa, Canada on May 28 for Navigate Your PR Career hosted by CPRS Ottawa-Gatineau. If you are a PR or communications student or you have joined the profession in the last five years, then this event is for you. Navigate your PR career gives you insight on searching for a job, both full time and summer internships, and building your career once you are in. Get a chance to meet and network with senior professionals as well as young professionals who can share their experience of the current job market.
Share your comments below, or on our Facebook Page, or on our Google+ page, or in our LinkedIn group, or on Pinterest, or send us an email at youngprpros@gmail.com, or send us a message on Twitter @youngprpros, @kristinedarbell or @kentjulia.