This week one of my tasks was to write a one-pager of QR codes. The one-pager would be used to explain to non-technical savvy people how to use a QR code.
I have been using QR codes for a while now, and naturally assumed that everyone was as smart as me (my daily dose of narcissism right there).
What I didn't realize is QR codes are not as popular and common as I thought, and they are complicated to explain to someone who is not technologically inclined.
Therefore, this week, I have dedicated the PR Word of the Week to explaining the "QR code".
QR code
(kyo͞o är kōd)
noun
A QR code (abbreviated from Quick Response code) is a type of matrix barcode (or two-dimensional code). The system has a fast readability and comparatively large storage capacity. The code consists of black modules arranged in a square pattern on a white background. The information encoded can be made up of any kind of data (e.g., binary, alphanumeric, or Kanji symbols).
In other words, A QR code is a barcode designed to be read or "scanned" by a mobile device's camera application. Once the bar code is scanned you are automatically directed to information about an organization (i.e. a phone number, a website, text, etc.).
Example
Below is a QR code that will redirect you to my blog's homepage, try it out:
Note: if you don't have a QR code, simply visit your mobile device's app world/market/store and search QR code scanner. Pick the highest rated free app. I use ScanLife Barcode Scanner.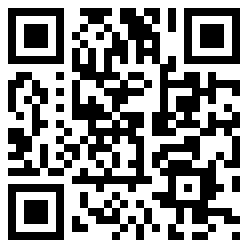 QR codes can also display text, rather than a website. Scan the QR code below to see what I have to say: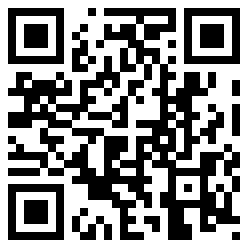 Where are QR codes going?
It is hard to say whether QR codes are dying or gaining popularity. As an average person in my generation who can easily figure out technology tools, once I learned how to use a QR code it became a popular tool in my every day life, be it scanning other organization's codes to be directed to a contest/website, or be it to promote my own website in a new and unique fashion.
However, my "type" is not the majority of the population. The baby boomers, i.e. my father who has little patience for technology, has no interest in QR codes, it is a complicated tool trying to replace a simple action of just typing in a URL.
I guess, as with most social media tools, we just have to wait and see. Meanwhile, just in case, I will continue to use QR codes where I believe they may be unique and useful.
What do you think? Do you use QR codes? Do you find them pointless or useful? Share your opinions by leaving a comment.