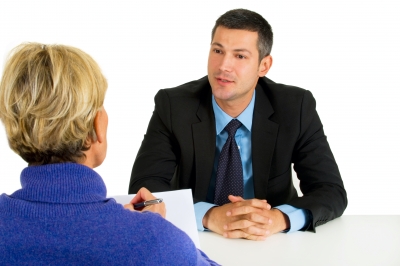 May is almost over, which can only mean one thing: panick among young professionals to land a job for the summer.
Kristine Simpson, Julia Kent and Molli Megasko get together this week to discuss tips and suggestions to help the young pro make it through the many interviews this season.
For example, research the company. Who works there? Have they been in the news? Not only will this show off you have taken the time to know the company it also showcases your research abilities. Molli adds researching your interviewer, ask who is interviewing you and then Google them. What have been their recent accomplishments? This can help you find common ground with your interviwer, and again it showcases research skills, a very important skill in PR.
Julia shares her experience with hand shakes, how does your hand shake measure up? Are you communicating confidence?
Kristine encourages young pros to practice in front of a mirror. It will help get your message across smoothly and build confidence. And don't forget to check your social media accounts before you walk in to an interview. In communications, it is important to have a professional presence online and employers check for that, so be prepared. We suggest you check out the Ellen Degeneres Show as she audits her audience members and finds incriminating photos of them on Facebook. If she can find them, so can your potential employers.
When all is said and done, the interview is over, don't forget that personalized thank you note. It is just one more chance to get your name and make an impression on your interviewer. Plus, it is just a nice gesture.
Finally, if you are in Ottawa, Canada on May 30, make sure you check out the CPRS Student program called Dress4Success, a fun and informative evening of presentations by industry experts, topped off with a stylish fashion show by Suzy Shier. Presentations range from resume tips to online branding. there will be a special presentation by Sherrilynne Starkie, and trust us, you do not want to miss a lesson from her. Register online.
We want to hear what you think. Share your comment and opinions. What are your tips for a young pro going in to an interview? Write a comment on our blog, on our Facebook Page, on our Google+ page, send us an email at youngprpros@gmail.com, or send us a message on Twitter @youngprpros, @kristinesimpson, @kentjulia or @mollimegasko.