This week on Young PR Pros we celebrate some big news and at the same time Kristine Simpson and Julia Kent, with heavy hearts, say goodbye to our dear friend and host of Young PR Pros, Molli Megasko.
Molli has accepted a job with Chanel and will no longer be able to join us every week. However, we made her promise to remain our number one fan and comment often on our blog.
So this week, we figured it would be fitting to talk about how to properly leave a job.
We cover:
Knowledge transfer, how to make sure your team is ready for the day you leave.
Telling your boss, being open and transparent about everything.
Notice, how long should you give, is two weeks enough?
Both Kristine and Julia want to thank Molli for all she has done for Young PR Pros the past few months. She has brought excellent insight to the topics we discuss, along with a few laughs.
We will miss you a lot!
A little memory of the three of us playing with Google effects: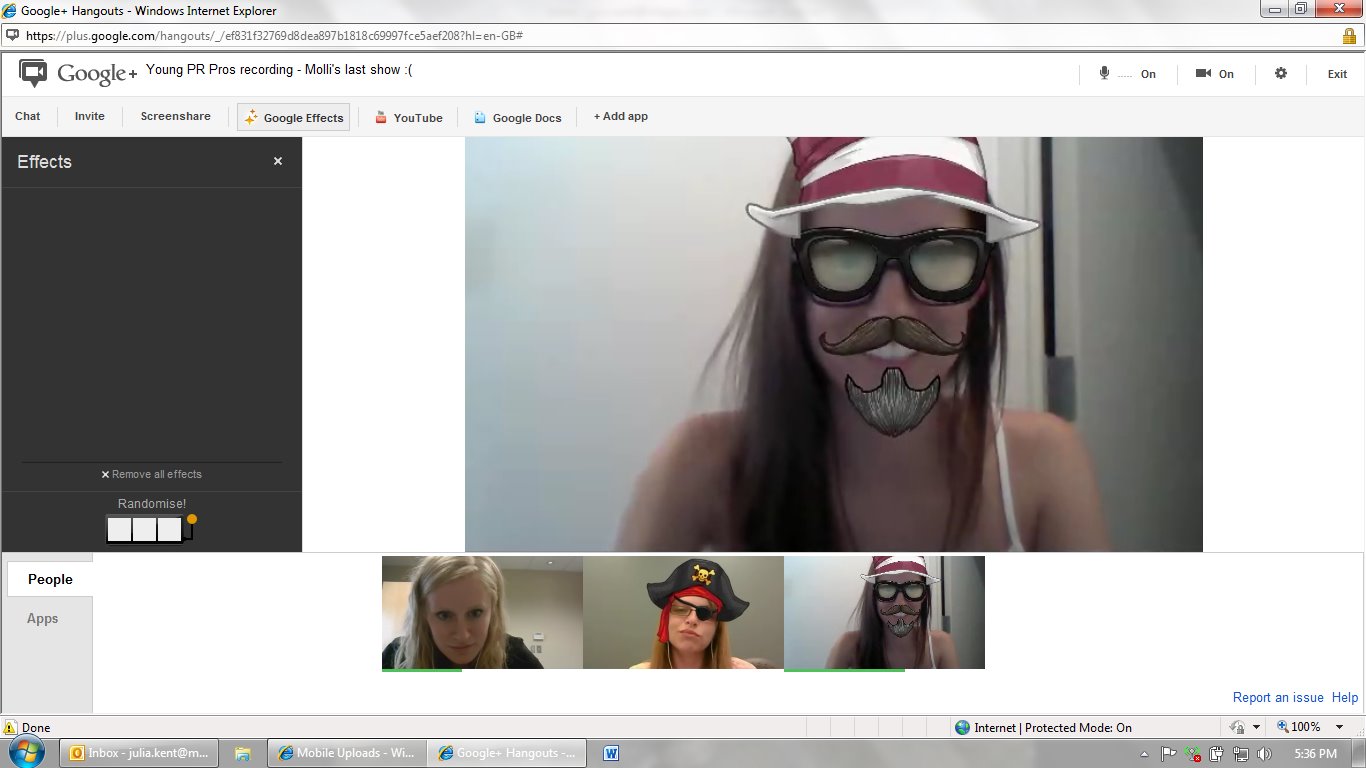 We want to hear from you. Have you recently left a job? If so, what is your advice for leaving a job while leaving a lasting impression. Leave us a comment below, or on our Facebook Page, or on our Google+ page, or send us an email at youngprpros@gmail.com, or send us a message on Twitter @youngprpros, @kristinesimpson or @kentjulia.