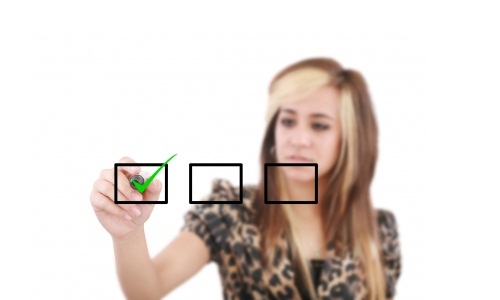 A question that puzzles us all. I have to admit, when I was in high school, politics was the last thing on my mind. When I turned 18 and my parents asked me if I was going to vote, I shrugged and said: "Maybe."
… Maybe…
I wasn't the only teenager with this attitude and I wasn't the last.
What I – and the majority of youth today – didn't understand, was that youth can actually make a difference.
In the 2011 Canadian election, the smallest group of voters were between the ages of 18 and 24. Only 38 per cent of Canadians between the ages of 18 and 24 voted. Compare that number to the largest group of voters, Canadians between the ages of 65 and 74, 71 per cent of them voted.
Just image the different opinions, needs, wants and values between these two groups. This is an ongoing trend. The "experienced" voters get to choose who runs this country, while our youth – the future of the country – watch as decisions are made for them, but are not in their best interest.
Anectodatly, this group of experienced voters also don't like change. The majority have left the workforce and want things to remain as they are so they can enjoy retirement. But that is not how you should run a government. One of my mentors always reminds me: "If you are ever feeling comfortable, it is time to change something."
Our political system moves at a snails pace because the largest group of voters likes the status quo. Could you imagine if we could double the number of youth who came out to the polls to vote. That would bump them up to the largest voting group. Just image the different issues that would be brought up during election time.
Youth need to stop letting others make decisions for them. They need to make decisions today, so that when they enter the workforce and start contributing to society, a base has already been created. All they need to do then is it take it an run.
So how do we get youth to vote?
Now, I am going to be honest. There is no quick fix, nor is there a right answer to how we can get more youth out to the polls.
But I can make one suggestion that might work: social media.
The majority of Twitter users are between the ages of 18 and 29. Huh… that is funny, that age bracket just so happens to be the same age bracket of people who don't show up to vote.
As the saying goes, if you can beat them, join them. Stop trying to get youth to get involved in politics using the same communications methods you use with the experienced voters. If they are on social media, then go to social media.
This week, Harper announced a new cabinet. Pretty boring stuff for anyone who is not a journalist or in government relations. But Harper switched things up this time. Instead of communicating the regulars that show up to the cabinet shuffle, he took to Twitter with the hashtag #shuffle13 where he posted the new roles of each appointee directly online as they arrived for the ceremony.
Julie Vaux, a spokesperson for the PMO said: "More and more Canadians are getting their news from social media and so today's shuffle was circulated on social media channels." In fact, the hashtag #shuffle13 was trending in Canada, meaning it was one of the most popular topics being discussed Monday morning.
Now, I turn to you, what do you think is a good solution? How can we get youth interested and involved in politics? Is social media the key, the solution?