As the summer comes to a close and a new semester begins, students start gearing up for the back to school rush and prepare for a successful year of studies. For the month of September, Kristine Simpson and Julia Kent, hosts of Young PR Pros, have teamed up with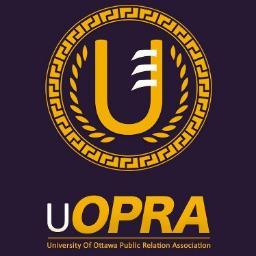 the uOttawa PR Association (uOPRA) and executive member Sharon Cheung to discuss PR in four industries within the profession. Take uOPRA to Work Day is a four-part podcast series that serves as a resource for better understanding the industries of technology, lifestyle and entertainment, communications agencies and government relations.
This week, Kristine, Julia and Sharon kick off the series with MediaMiser's HR Manager, Shirley Schiavo, who will be giving some insight into the recruitment process and important skills and experience. Located here in Ottawa, MediaMiser specializes in media monitoring and analysis. MediaMiser's software collects and manages news coverage from traditional (newspaper, television) and social media (Facebook, Twitter) sources. Shirley, who graduated from Public Relations at Algonquin College, has a strong understanding of what the hybrid tech and PR company is seeking in new team members.
As Take uOPRA to Work Day spotlights four industries within PR, we ask Shirley about major differences between PR in technology and PR in other industries such as Fashion, Music and Government.
Looking to build your library of books? Shirley names a few key people and books to follow if you want to work in PR in the technology industry!
Next week's we take a look at the industry of lifestyle and entertainment. While this can be a broad topic in itself, we concentrate on the fashionista listeners out there. We will be featuring Ottawa Fashion Week as their Spring/Summer 2014 show approaches.
We want to hear from you. How are you enjoying the series? Do you have questions for our guest hosts? You can post your comment below or on our Facebook Page, or on our Google+ page, or in our LinkedIn group, or on Pinterest, or send us an email at youngprpros@gmail.com, or send us a message on Twitter @youngprpros, @kristinesimpson or @kentjulia.