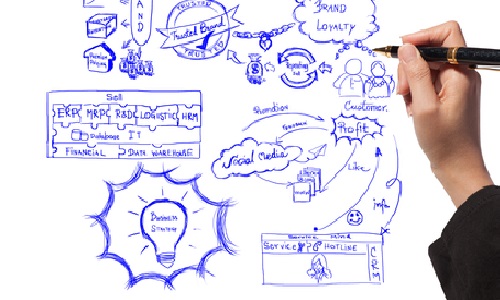 This week's guest post is great for young professionals looking to build their personal brand. Start creating your to do list for the Christmas holidays, there are some great tips here.
The author of this week's guest post is Regina Flores. Regina runs a networking group for job seekers.
When you are beginning your career, you must develop a personal brand. Developing your personal brand is not much different from product branding, but the product in this case is you. Do not become so excited that you set yourself up for failure by acting without planning. Following are six tips to get you started branding yourself:
Clearly and concisely define your goals and objectives: Do you want to be the chief executive officer of a financial firm or a project manager for an international construction firm? Do you want more education? Writing down these job-related goals and objectives is the first step in your personal branding campaign. Think of using words that help to define you as innovative, efficient, and visionary.
Research: Read biographies of those who have succeeded in meeting goals similar to yours. How did they brand themselves? You can learn from the mistakes and the successes of others. Who are your biggest competitors and how do they brand themselves?
Make people remember you: Social media and search engines generate exposure in your market if you use these tools. Trademark your name and logo and make it known throughout the Internet. Build or have a professional build your website that is a tribute to your personal and professional successes. Your site should tie in what you do, what your business does, with your business name and logo. Use social media such as Facebook and Google+ to expand your recognition. Write comments on blogs in your field and consider starting your own blog.
Network: Networking is a great way to get other to help promote your brand. Social networking is good, but in-person networking is better. Join community organizations such as Rotary or the Chamber of Commerce. Whenever you have an opportunity to hand out a business card and give your "elevator" talk is an excellent opportunity. You can make a free logo using the Logo Garden logo maker, allowing you to create a unique look for your brand. You can upload your logo to an online printing site for your business cards and all other printed material.
Be honest: When you are selling your personal brand, your products or services, be truthful. Do not promote your personal brand as anything other than what it is. Untruths have a way being uncovered – and your personal brand will take a big hit in credibility and create negative associations while you struggle to promote it.
Listen to what others say: No matter how much you want your personal brand perceived a certain way, other may see it differently. If you promote your personal line of cosmetics as being inexpensive, but Consumer Reports reviews say that it is expensive for what it delivers, there is a disconnect between your presentation and others perception. To avoid any mistrust be sure that your personal brand has a look, personality, and perception in tune with consumer opinions.