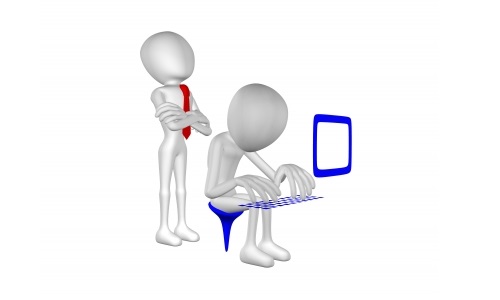 This week, Kristine D'Arbelles (no, this is not a new host – remember, Kristine got married) and Julia Kent talk about peer pressure.
Often times as young professionals we feel intimidated in a meeting room with senior managers and vice presidents. When asked our opinion, we might bite our tongue and go with the room to please everyone. However, this is not always good for you and your career, or even for the company you work for.
We got this week's topic idea from Big Leap Creative in their article titled What 5th Grade Peer Pressure Can Teach Us About Achieving Success. Lisa Gerber shares the story of how her sister went against her whole classroom because she knew she was right.
She was proud of herself back then for taking the risk and being the only one in the room to raise her hand for the right answer. It's too bad, she said, that she only did it 80 percent of the time, but she couldn't muster the nerve all five times. It's much easier to go with the majority and she had run out of energy.
Kristine and Julia talk about stricking the balance between observing from your senior managers and sharing your opinion when you feel they are wrong. We have to be honest with ourselves, we are less experienced, so we might be wrong in our thinking and trusting those with more experience can pay off. However, a fresh pair of eyes sometimes is exactly what a communications project needs.
It is important to find the right balance and that is why we recommend finding a work place that allows you to freely share your opinion and ideas as well as explains why your ideas might or might not work.
We want to heat from you. Did you ever speak up during a meeting to share your opinion. How was it received? You can post your comment below or on our Facebook Page, or on our Google+ page, or in our LinkedIn group, or on Pinterest, or send us an email at youngprpros@gmail.com, or send us a message on Twitter @youngprpros, @kristinedarbell or @kentjulia.