Ottawa-based podcast will transmit their first episode on international air waves this week, offering up advice to young PR and communication professionals.
Young PR Pros, hosted by Kristine D'Arbelles and Julia Kent, joined the FIR Podcast Network today. The podcast group, run by internationally acclaimed communicators Neville Hobson and Shel Holtz, is a collection of business podcasts on niche topics that appeal to communicators in different countries around the world.
"As someone who has been listening to the Hobson and Holtz Report since my early days of podcasting, I am so honoured to podcast alongside the best and the brightest in the industry." says D'Arbelles, co-host and producer of Young PR Pros.
For Immediate Release: The Hobson and Holtz Report is the longest running communications podcast, broadcasting business and communications advice for more than a decade. In 2013, Hobson and Holtz expanded their podcast and created a network of a dozen shows, including the popular Canadian social media podcast Inside PR, hosted by Martin Waxman, Gini Dietrich and Joseph Thornley.
"Joining the FIR Podcast Network will help our podcast reach new young professionals across the world looking for advice on building and advancing their careers," says Kent.
Young PR Pros has grown exponentially since its launch in 2012. D'Arbelles and Kent have been invited to universities and communication events across Ottawa to speak about building a PR career. While it is most popular in Ottawa and Halifax, the podcast has listeners from across the world, such as Australia, United States and India.
Young PR Pros broadcasts on iTunes and at youngprpros.ca. The weekly podcast covers all topics from job hunting skills, such as building resumes and interview tips, to discussions around the state of PR and communications and how young PR professionals can shape the future of our industry.
About the Hosts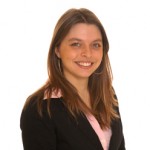 Kristine D'Arbelles
Kristine D'Arbelles works for the Canadian Automobile Association as Manager of Public Affairs. There is never a dull moment in her day, whether it is media interviews, managing the CAA National Twitter account or managing a new project to keep Canadians safe on the road.
During her spare time she builds relations with IABC Ottawa members as the Vice-President of Membership on the board. She also helps impaired speed skaters in their endeavors to one day make it to the Paralympics. She does so as the Director for the Impaired Speed Skating Association of Canada (ISSAC), a not-for-profit that empowers impaired speed skaters and provides funds for training, travel and equipment expenses for Canadian impaired skaters.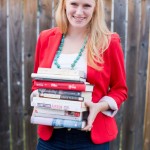 Julia Kent
Julia Kent is a communications and marketing professional in Ottawa, originally from Halifax. A graduate of Carleton's journalism program, she is experienced in broadcast journalism, public speaking, event management, social media, marketing, communications, proposal and web writing.
Julia is the communications chair on the executive council for the Carleton University Alumni Association, the Ottawa chapter president of the Halifax Grammar School Alumni Association and the former industry relations manager for IABC Ottawa.
In her free time, Julia writes for her food blog, reads for her book club and plays competitive soccer.