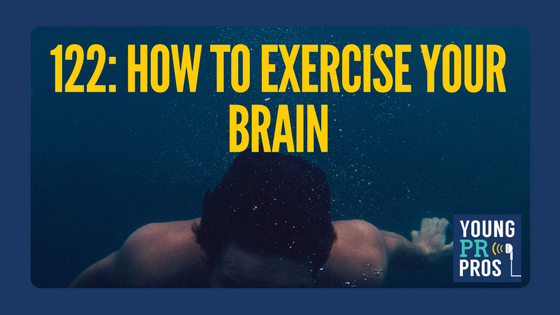 If this podcast were to go silent for 30 seconds, what would you do? Would you immediately switch over to another app, say Facebook, Instagram or Twitter to check what is going on until the podcast came back on air?
What about the last time you were on a bus, train, or street car? I bet you anything you were on your phone catching up on the news or checking social media. When was the last time you just sat on a bench, no phone, no distractions and tried to solve a problem by thinking it through?
On a recent podcast episode of the Ezra Klein Show, Ezra interviewed acclaimed author Cal Newport about his book Deep Work. The book talks about how the digital environment we inhabit is training us out of concentration and into distraction in ways that are bad for our minds, bad for our work, and ultimately bad for the world.
In this episode we explore how each of our hosts do deep work. No surprise Ross Simmonds is a big proponent of deep work. But Julia and Clare are no strangers to deep work either; however, they admit they also are multitaskers that easily get distracted by notifications, social media and texts.
Poor Kristine is the outlier in this episode. She does no deep work and is always tied to her inbox and phone. She blames her industry in public relations and media relations. However, she admits there can be a middle ground between constantly checking her notifications to exercising her brain through deep work – she just needs to find it.
We also discuss the importance of deep work for career development. We all agreed that deep work is a benefit for your career as it helps build on strengths and weaknesses.
Don't worry; we have a lively discussion when Kristine addresses those rolling their eyes at the concept of deep work. We talk about the challenges of unplugging and how to overcome them.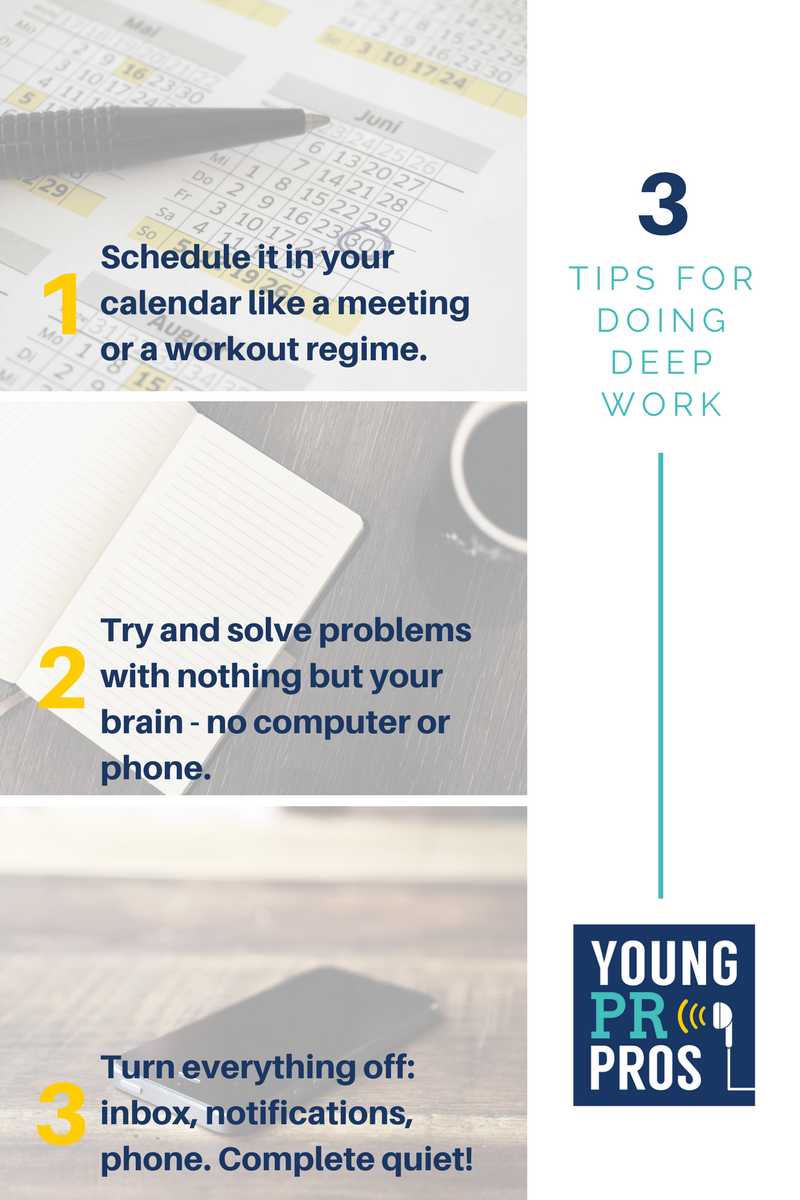 Breakfast Club
We have another installment of the Breakfast Club – four articles you should read over breakfast tomorrow.
Don't forget to share your opinions, or what is on your mind by writing a comment below, or on our Facebook Page, send us an email or audio note at youngprpros@gmail.com, or send us a message on Twitter @youngprpros.