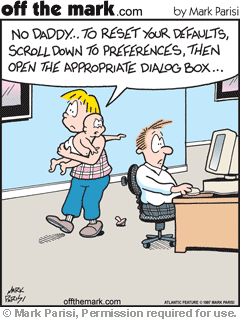 Image curteousy of www.offthemark.com
Best practice dictates communication professionals narrow down their audience to smaller groups in order to communicate properly, using the right channels and tools, thus increasing positive feedback from your audience.
As communications professionals we need to understand different generations to truly understand the wide variety of people we may encounter when communicating for our company or clients. Therefore, this week marks a five-part series where I will define five generations communicators encounter or a regular basis. I will also examine the way each generation consumes content to better help communicators choose the right tools to communicate with said generation.
I will concentrate on the following generations:
The Silent Generation
Baby Boomers
Generation X
Generation Y
Generation Z
If you have a suggestion of anyother generation you would like seen included in this series, please leave a comment below or connect with me.