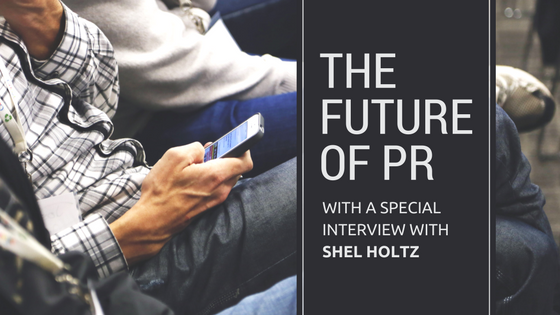 In this episode, our hosts discuss the future of PR. Our industry is always changing, as professionals it is important to always be on top of what is new ? not to change our strategy every five minutes, but rather to ensure the tactics we use continue to connect with our audience.
As young professionals, it is even more important to be on top of trends. As the "young" ones in the office we may be called upon to provide information about the latest social media trend.
While our host Kristine D'Arbelles attended a conference in Minneapolis, she ran into a good friend of the podcast, Shel Holtz, founder of the FIR podcast network and host of For Immediate Release, one of the longest running podcasts on communications and PR. Shel was presenting on the future of PR. Kristine sat down with him after his presentation to ask him a few questions.
Shel had some good insight to share. Our hosts dive into some of the trends he presented:
Messaging: the number one trend in social media?
Dark social: what is it and how can PR and communications professionals deal with it?
Facebook strategy: a pointless exercise, we explain why.
Content strategy: how to build one in 60 seconds or less!
Young PR Pros wants to thank Shel Holtz for taking the time to share his insight and knowledge on the future of PR and communications.
Share your opinions by writing a comment below, or on our Facebook Page, send us an email or audio note at youngprpros@gmail.com, or send us a message on Twitter @youngprpros.