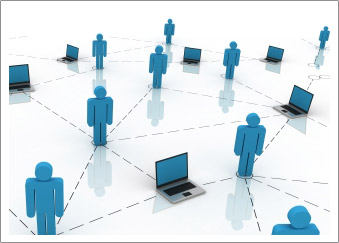 Taken from the Corporate Communications Blog
During the past few weeks we have interviewed a few people in the field of communications to find out what really happens on a day-to-day basis in different jobs/roles/companies. We interviewed our very own hosts: Kristine Simpson and Julia Kent learned a lot about working in an agency and working in a more business development role.
This week we catch up with Ken Nyhuus, the director of internal communications at Export Development Canada. Kristine met him at his office in downtown Ottawa in their newly built building with its breathtaking views and energy efficient architecture.
Ken shares with the Young PR Pros audience what it is like to work in internal communications. Kristine and Julia then discuss three very important tips Ken offers young pros:
Know your audience
Use plain language
Be a translator
Again, Young PR Pros wants to thank Ken for giving us the time to learn more about internal communications and the skills needed to be successful in his industry.
We want to hear from you. Do you work in internal communications? If so, what is your advice for a young professional who wants to start a career in internal communications? Leave us a comment on our blog, or on our Facebook Page, or on our Google+ page, or send us an email at youngprpros@gmail.com, or send us a message on Twitter @youngprpros, @kristinesimpson or @kentjulia.