Hey Young PR Pros!
You may have heard in yesterday's episode that the IABC 2012 Canada Business Summit will take place in Ottawa, ON this year.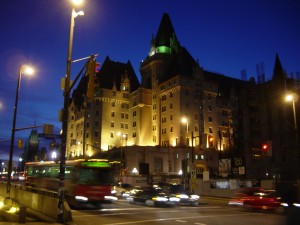 IABC Ottawa has given Young PR Pros a free ticket to an IABC 2012 Canada Business Summit pre-conference workshop. And we are giving the ticket away to one of our lucky listeners.
The summit takes place Nov. 1-3 at the Chateau Laurier in Ottawa. On Nov. 1 there are six diverse and interactive pre-conference workshops, featuring top experts discussing a wide range of topics including career planning, internal and strategic communications, insights on the use of multimedia and all the dos and don'ts when it comes to connecting with the Québec market.
If you can't take a full three days to attend the conference, you may wish to hone your skills and build your network with one of these engaging workshops:
Job search & career planning
Communicating inside enterprise 2.0: A survival guide to the new social workspace
The 10 most powerful questions in strategic communications (strategic leadership) – English
The 10 most powerful questions in strategic communications (strategic leadership) – French
Quick and painless ways to add multimedia to your communications
How to successfully introduce brands in Québec
For more information on all six workshops, click here.
Win your way into a pre-conference workshop today! It is easy… just leave a comment below saying which of the above workshops you'd like to attend and why.
But hurry! Do it fast! Competition closes Sunday October 28 at 18.00.
As Kristine and Julia like to say countless times during our episodes: attending IABC events, conferences or workshops are invaluable for a young PR pro. You get the opportunity to meet the top minds in our industry, connect with other PR professionals and build your network.
Winners will be chosen at random. IABC Canada East Region reserves the right to designate the winning workshops based on availability.