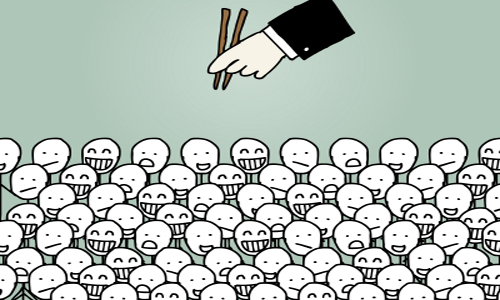 This week Kristine D'Arbelles and Julia Kent continue their conversation with Tara Lapointe.
Tara is a dynamic marketing and communications strategist with more than 15 years experience in the arts and entertainment industries. She is currently the Head of Marketing Communications at the Canada Council for the Arts, Canada's national arts funder, where she leads the public relations, brand and content strategy and translation team. Tara is also the recipient of the "40 Under 40" Award. She is wrapping up a year as VP, Marketing Communications of IABC Ottawa and has recently announced that she is accepting the role of incoming president for the Ottawa chapter.
We asked Tara:
What are your interview pet peeves?
Tara's main pet peeves are:
Disqualifying yourself even before the interview.
No cover letter – no job.
Not telling the hiring manager why you want to work for them.
Mistakes in your cover letter.
Not reaching out to the hiring manager after sending in your resume or job application.
Not doing any research before an interview and coming unprepared.
Not asking questions during an interview. Need ideas for questions, re-listen to episode 20.
But find out why they bug her so much by listening to the entire episode.
We want to hear from you. What are your interview pet peeves? Are there things on Tara's list you agree or disagree with?
Share your comments below, or on our Facebook Page, or on our Google+ page, or in our LinkedIn group, or on Pinterest, or send us an email at youngprpros@gmail.com, or send us a message on Twitter @youngprpros, @kristinedarbell or @kentjulia.