For the past few weeks I have been helping communicators understand and market to different generations in our society, from Generation Z to the Silent Generation.
This week, I will concentrate on baby boomers.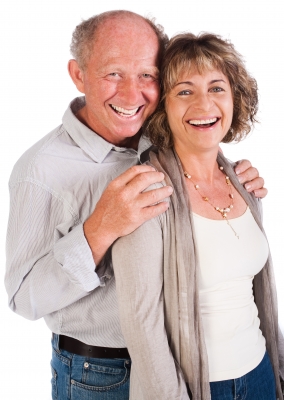 Baby Boomers defined
Baby boomers are the people born post war between 1946 – 1964. The Globe and Mail reported on the 2012 census and here is what they said about baby boomers in Canada:
The number of Canadians aged 65 and older increased more than 14 per cent between 2006 and 2011 and is now close to 5 million. By contrast, the number of children aged 14 and under increased;
For the first time there were more people in the age group where people typically leave the labour force (55 to 64) than in the age group where people typically enter it (15 to 24);
Canada's population is one of the youngest among G8 nations, but the baby boom in Canada was larger than in other G8 countries, and most baby boomers have not reached age 65.
How can we properly communicate and market to baby boomers
When someone reaches the age of 55, they have been refining their tastes for more than 30 years. You generally can't make a sweeping generalization against anyone's activities at that age. Speak to their passions and deeper values. Use their passion and values to justify spending more money on a luxury.
A Marketing Spot article suggest to talk to Boomers about the future, not the past. Put them in scenarios where they are active and ageless, not aging. Avoid nostalgia and "the good old days." The good old days make Boomers feel old, and Boomers don't want to feel old. Ever.
The same article says talk to Boomers about what they want to achieve. Boomers have dreams and goals and they will have them until they die. Don't market to boomers like there's something wrong with them or they have diminished capacity. Speak to them about improving, not getting fixed.
80% of this age demographic use the Internet. A Mashable post suggests getting input on your online marketing from actual Boomers.
In the same Mashable article, it says Boomers tend to value experiences over products. While that may seem a subtle point of differentiation, as people get older, they tend to value experiences more than stuff. One marketer that seems to have recognized this is Apple, whose ads for the iPad are less about gadget fetish (which would appeal to twenty-somethings) than functional things you can do with the device, like read books or display recipes.
A Tech Wyse article suggest using big text – Especially in your titles. It is not secret, as people get older they have a harder time reading text. Don't make Boomers squint – or worse yet – leave your page.
And in my experience, I would add:
Don't assume baby boomers don't use smartphones. In 2011, Nielsen released its third-quarter metrics for smartphone ownership, and while the post-collegiate set — ages 25 to 34 — are the largest group to own smartphones, those in the Baby Boomer demo are snatching up iPhones and Droids at the quickest pace. So experiment with mobile campaigns and I am sure you will be pleasantly surprised.
On Twitter, I got a comment from Sherrilynne Starkie sharing her tips:

What do you think? Are you a baby boomer? How do you want communicators to connect with you? Have you run a campaign aimed at boomers? What are your tips to marketing to this generation? Leave your comment below.