This time of year is the best time to reflex, review and learn from your experiences in the past year. But in this episode, Kristine and Julia thought we would take a more holistic glance at not just the past year, but the entire podcast.
Young PR Pros has listeners from across Canada, the United states, the U.K. and India. Here is a heat map of the globe to show you where your fellow YPP listeners reside: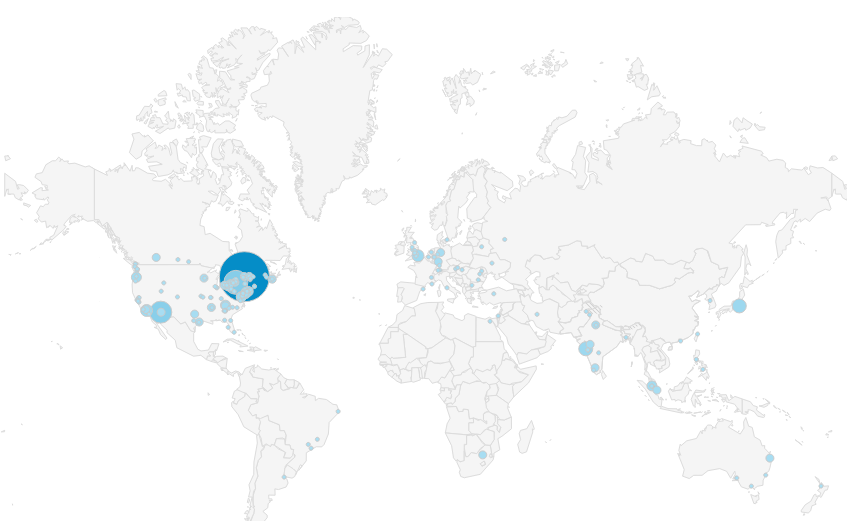 The top five most popular cities that listen to YPP are:
Ottawa, Canada
Toronto, Canada
Phoenix, U.S.
New York, U.S.
London, U.K.
We also reviewed what our listeners like to hear. Here are the top 10 most listened to episodes:
As a communicator it is very important to follow local, national and international current affairs. Here are stories you should not forget in 2013:
But sometimes, the news we think is important is not as meaningful to others. Here is Google's Zeitgeist of the top searches in 2013:
Thanks to all our listeners for an amazing 2013. We look forward to hearing your ideas for new episodes in 2014.
Happy New Year!!
As always, you can post a comment below or on our Facebook Page, or on our Google+ page, or in our LinkedIn group, or on Pinterest, or send us an email at youngprpros@gmail.com, or send us a message on Twitter @youngprpros, @kristinedarbell or @kentjulia.